Middlegate Burnaby  Dentist
About Us
About Middlegate Burnaby Dentist
What Makes Middlegate Burnaby Dentist Your Choice for Burnaby Dentist?
Middlegate Burnaby Dentist is home to your Burnaby general dentistry practitioners. We are a patient-focused dental clinic conveniently located in the heart of Burnaby near shops, parks and ample parking, as well as a 15 minute walk from the Edmonds Skytrain Station.
Our team of Burnaby general dentistry practitioners are proud to be a member of the 123Dentist.com Community Dentist Network.
Student Care Dental Network
We're very proud to participate in the Student Care Dental Network. Our students recover 20% off all their dental visits. If you're a student, talk to us about how this may help you.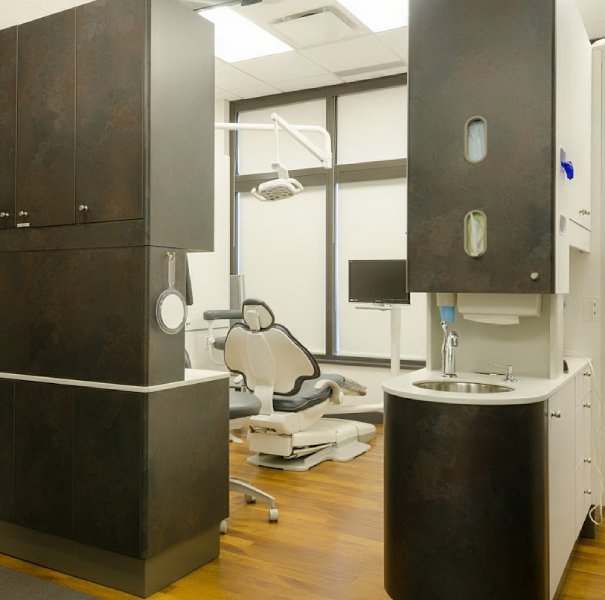 Book YOur Next Appointment
Compassionate Dental Care for You and Your Family

Collaborative Dentistry
From general dentistry and restorative dental care to orthodontics and cosmetic dental procedures, we take a compassionate approach to your oral health and will listen, assess, and recommend a plan based on your desired outcomes.

Thoughtful Dental Care
Our dental team takes the time to get to know you so we can deliver oral health care that is meaningful and comfortable. It's our goal to help you lead a healthy life, and that starts with quality dental care from professionals you can trust.
Languages
Languages spoken at our clinic
Do you prefer to speak another language other than English? We offer dental appointments in Afrikaans, Cantonese, Farsi, Gujarathi, Hindi, Korean, Mandarin, Punjabi, Spanish, Tagalog, Turkish, Urdu and Vietnamese. Just let us know what you prefer when you book with us.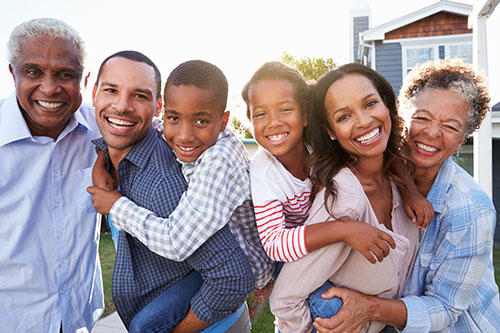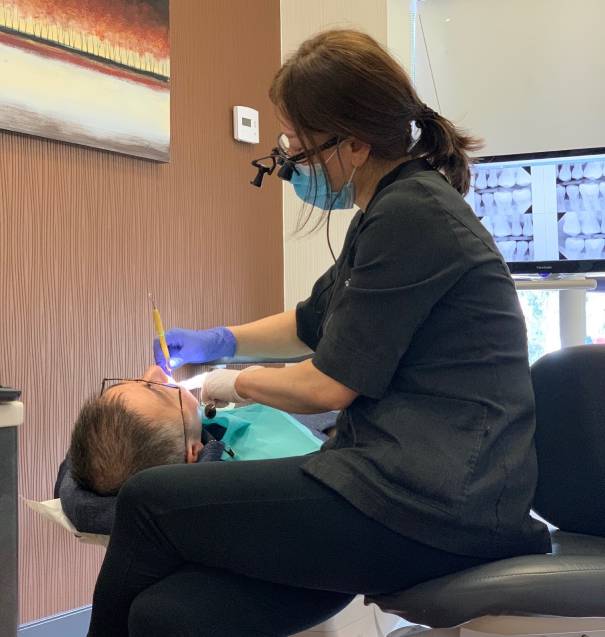 Our Services
Dental Services in Burnaby
Restorative Dentistry
For patients who struggle with broken teeth, uneven spacing, missing adult teeth, or even teeth that have grown too small, we offer a variety of restorative dental treatments to help you rediscover your stunning smile. 
Cosmetic Dentistry
We offer a full suite of cosmetic dental procedures that can help enhance your already beautiful features, whether you are looking to reshape your smile with dental crowns, professionally whiten your teeth, or create an aesthetic look with expertly crafted veneers.
Sedation Dentistry
As friendly and approachable as our dental team is, we take a compassionate approach to patient care because we understand that some patients experience severe anxiety and anticipatory fear when they have to see the dentist, whether it's for a routine oral exam or a specific dental procedure.
Meet Our Team
Meet The Team At Middlegate Burnaby Dentist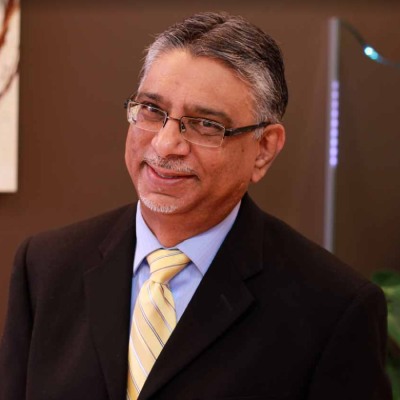 Dr. Shiraz Fazal
General Dentist
Dr. Shiraz Fazal, General Dentist, graduated from Tufts University of Boston in 1997 and worked as a contract dentist for the US Army in 1999 prior to making his move to Vancouver and joining 123 Dentist as a Community Dentist Network member.
He is a proud member of the BC Dental Association and Canadian Dental Association, and attends many focused study clubs. In his spare time he is a devoted family man and an avid soccer player.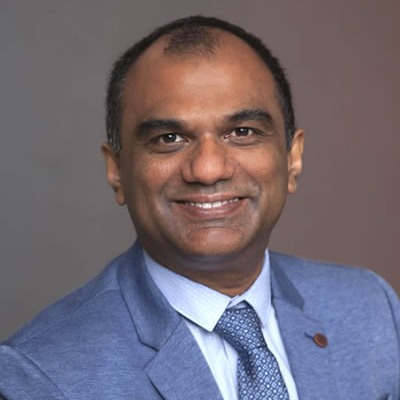 Dr. Ebin Thaliath
General Dentist
Dr Ebin Thaliath, General Dentist, is a D.M.D graduate of UBC Dental School (D.M.D 2016). He first qualified as a dentist from Mangalore University, India in the year 1999. In 2002 he completed his Specialty in Endodontics. Thereafter he completed his MSc from Kings College, London and is a Fellow of Royal College of Surgeons Of England.
Dr Thaliath has a keen interest in Root Canal Treatment. From 2003-2014 he had a practice limited to the specialty of Endodontics with Ministry of Health, Kuwait. After graduating from UBC he continues to devote most of his time doing Root Canal Treatments. In his free time he enjoys spending time with his family and travelling.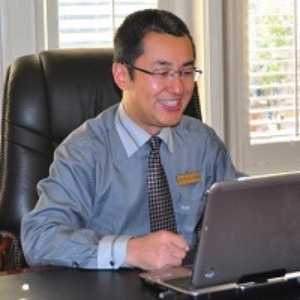 Dr. Felix Zhang
Dr. Zhang is a well-known expert in the field given both his extensive international education and his experience at Sierra Dental in Calgary, Alberta.
Dr. Zhang received his undergraduate and masters degree in dentistry and oral surgery in China, where he practiced as an oral surgeon for five years before moving to Canada. He continued his studies at UBC where he received his PhD in Oral Health Sciences (2000) as well as an additional degree at the University of Alberta in 2005! Middlegate Burnaby Dentist are thrilled about Dr. Zhang joining the team given his expertise in all aspects of dentistry, with special skills and interests in difficult extractions including wisdom teeth, implants, tissue grafts, gum surgery and root canal therapy.
Dr. Zhang is one of few Burnaby general dentistry professionals in the Lower Mainland certified to safely administer IV sedation to his patients who may require it. Along with the Middlegate Burnaby Dentist team Felix shares a strong belief in providing quality dentistry with a gentle touch.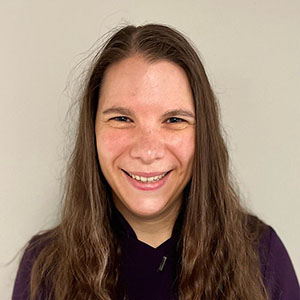 Dr. Coralie Pilgram
General Dentist
Dr. Coralie Pilgram graduated in 2012 in France. She moved to Canada in 2017, where she obtained her license to practice as a Dentist in Québec. Following this, Dr. Pilgram made her way to British Columbia in 2022, where she is currently a member of the BCDA and assisting our valued patients in achieving healthier smiles!
Dr. Pilgram is truly passionate about dentistry! She aims to offer her patients the best treatment options available, and the highest standard of dental care. Dr. Pilgram is gentle and has a preventive and conservative approach. She enjoys personalizing treatments for each and every patient, so they have an enjoyable dental experience. When she is not in the office, you're certainly going to find her in the mountains, hiking or rock climbing!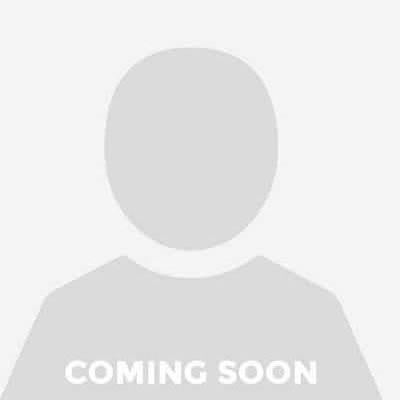 Dr. Julie Tran
General Dentist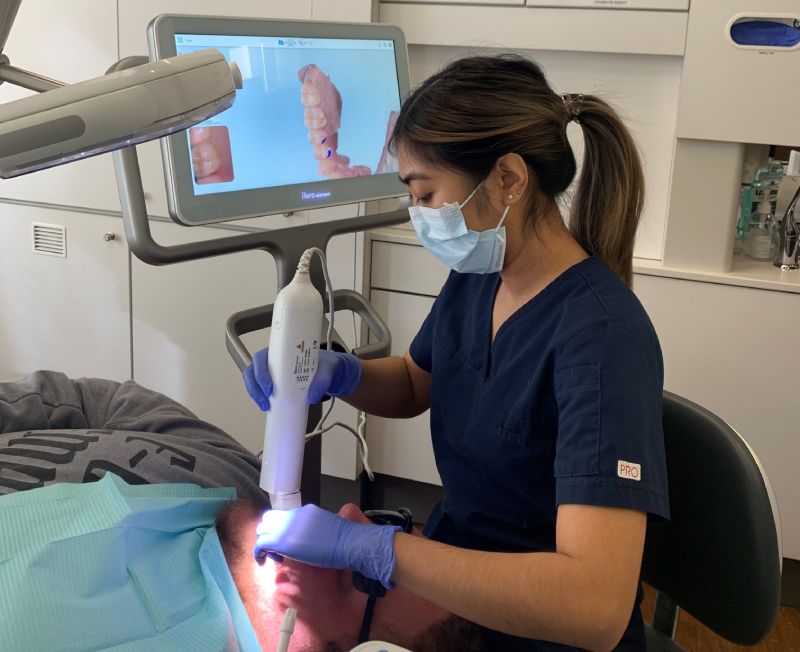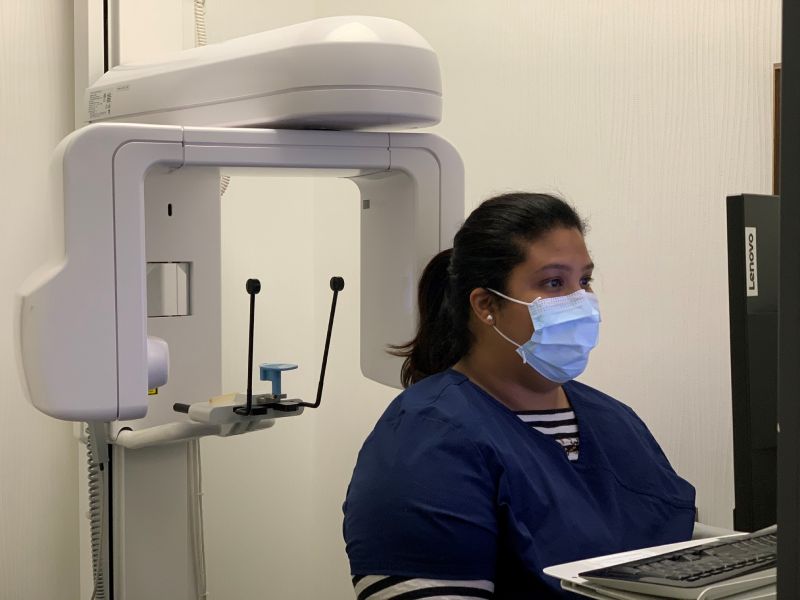 Middlegate Burnaby Dentist
Dental Technology
At Middlegate Burnaby Dentist, we are always keeping up with the latest trends in dental technology to ensure we can offer our patients the most innovative and comprehensive oral healthcare in and around Burnaby. We utilize highly accurate 3D imaging and digital scanning technology to get a 360-degree view of your mouth, teeth, and gums. Give our receptionists a call to book your next oral exam, and we will update your x-rays!
Intraoral Scanner
Our experienced dental technicians use an intraoral scanner to capture detailed optical impressions of your teeth and gums, giving your dentist a front-row seat to assess the overall state of your oral and dental health. With these impressions, your dentist is able to spot fractures, corroded fillings, small cavities, and many other dental issues that may need attention.
iTero Scanner
The iTero Scanner is an innovative digital scanner that allows your dentist to capture and review colourized images of your teeth and gums, which they can use to assess your orthodontic needs and whether or not you are a candidate for Invisalign. The iTero Scanner also features AI technology to help visualize what your mouth could look like after a course of Invisalign therapy!
VELscope
At Middlegate Burnaby Dentist, we are dedicated to detecting oral cancers as early as possible to make sure our patients have the best chance at winning their fight against oral cancer. Our VELscope oral cancer screening tool is a quick and non-invasive process that helps your dentist identify abnormalities in your mouth that could show signs of oral cancer.
Insurance Information
Our Fees & Insurance Options
Middlegate Burnaby Dentist is dedicated to providing our patients with dental care options which suit their unique life situation. We accept most major dental insurance.
Regardless of whether you are privately insured, Middlegate Burnaby Dentist can help you achieve ideal oral health and undertake any dental surgery or treatments you may require.
If you have any questions about our insurance policies or if you would like to contact us for an appointment, our staff are here to help you.